January 22nd, 2020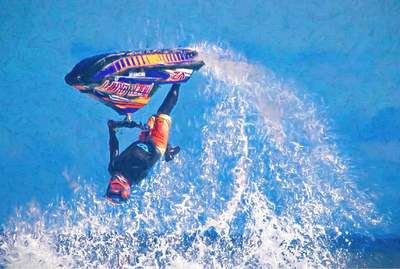 Every year for the past 4 years many jetskiers from all over come to Daytona Beach to enjoy doing their crazy leaps and turns in the waves of Daytona Beach and this year was no exception...It was a great week for them and everyone got lots of experience, fun, good photos and lots of new friendships and memories..I am lucky enough to have taken photos and I really enjoy taking them to a new level with my different artistic creations..I'm sure glad that they had a good week as the next few day became the coldest for Florida..Sooo..take a look..I hope you like my creations!
February 15th, 2019
While looking through my FineArtAmerica website it amazes me of all of the ways that we can change our art just by changing the matting, the frames, color of the matting, etc and then all of the different presentments like canvas, acrylic, metal and on it goes. The website is sooo user friendly and you can design everything with just a few clicks of a button on your computer...Do you want it put on your coffee cup? CLICK...how about a novel shopping bag? CLICK...Just really so cool and creative..Give it a try....and they just added a 360 degree button! WOW
January 28th, 2019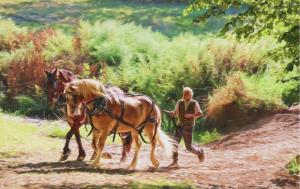 If you get a chance to visit the Howell Living History Farm in Lambertville, NJ...do it! It's like going back into history..I loved taking photos of the things going on during the plowing contest this day..I even took a turn at plowing myself..WOW..Not easy at all..and remember, in those days you'd be going all day long and many women plowed also and in a dress and sometimes even the baby somehow tucked in! I only did a few rows with the sometimes forceful guidance of the "plow helper" The draft horses were amazing...

I keep all of my images on my SmugMug page and then I put (what I think) was some of my best onto my FineArtAmerica/Pixels page.

This particular image was of one of the teams that was done for the day and headed home to the barn..You can feel the liveliness in his step and the horses certainly look like that are thinking of their dinner that is soon to come..